THE INDUSTRY'S MOST TRUSTED SOURCE FOR ALL YOUR MACHINERY NEEDS
AUCTIONS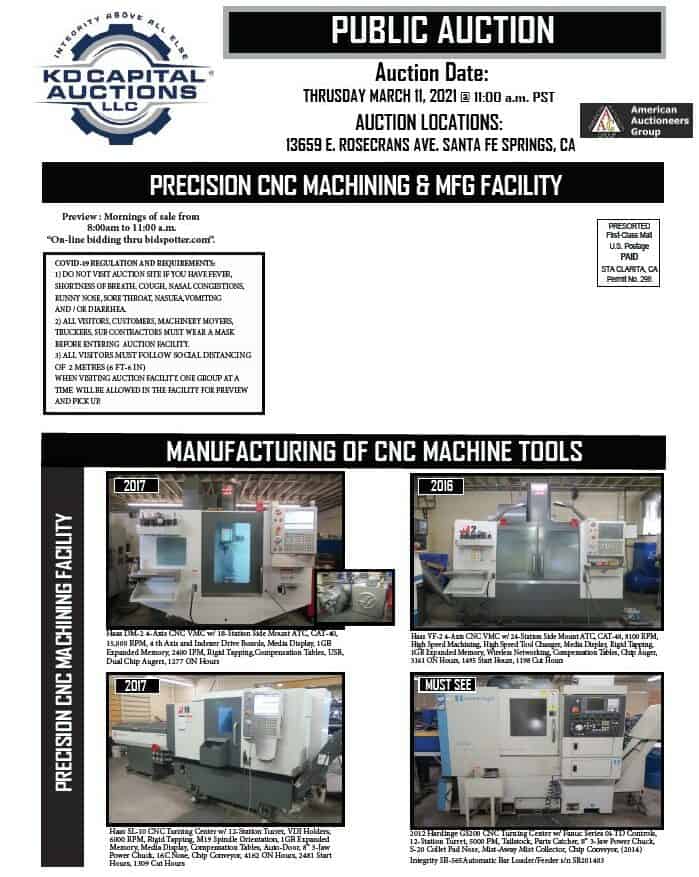 2017 Haas DM-2 CNC VMC, 2017 Haas ST-10 CNC Lathe, Haas VF-2 CNC VMC, 2012 Harding CNC GS-200 CNC Lathe, Hardinge Talent 8/52 CNC Lathe, Ameri-Tech SBC-6 CNC Gang Tool Lathe, Quincy QGS-10 Rotary Air Compressor, Engine Lathe, MIlls, Hem Horizontal Band Saw, Large Selection of Carbide Tooling, Vises, New CNC Machine Tool Parts, Servo Motors, Inspection Tools, Tooling, Haas 4th Axis Rotary Table, Support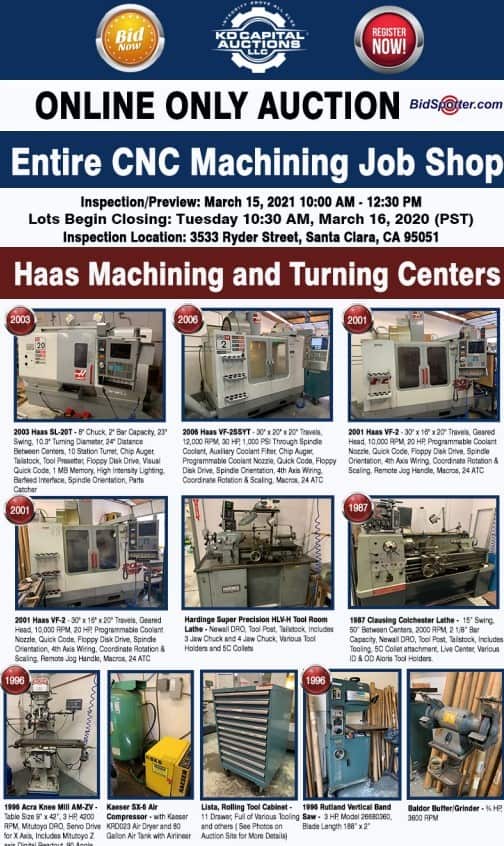 Entire CNC Machining Job Shop (Online), Location: Santa Clara, CA
Haas Machining and Turning Centers
2006 Haas VF-2SSYT, (2) 2001 Haas VF-2, 2003 Haas SL-20T, Hardinge Super Precision HLV-H Tool Room Lathe, 1986 Clausing Colchester Lathe, 1996 Acra AM-ZV Knee Mill, 1996 Rutland Vertical Band Saw, WF Wells W-9 Horizontal Band Saw, Kaeser SX-6 Rotary Screw Air Compressor, Lista Tool Cabinet, Support Equipment, Tooling, Accessories, and more!
Complete West Coast Aerospace CNC Machining Facility (Online), Location: Everett , WA
50,000 SF Aerospace facility featuring Multi-Axis CNC Machining, Long Bed Milling, Stretch Forming, Presses, Metal Fabrication, Inspection Equipment and much more
Precision CNC Machining & CNC Gun Drilling Facility (Online), Location: Chatsworth, CA
Laker Craven-100 CNC Deep Hole Drilling Machine w/30" Swing, 110" Stroke, 20" Boring Diameter and Fanuc Control (One of a Kind Machine), (2) 2017 Hyundai-Wia L300LA CNC Turning Centers, 2017 Hyundai-Wia KF5600 CNC VMC, (2) Hyundai-Wia F500 CNC VMC, Hyundai -Kia VX500 CNC VMC w. 4th axis, Matsuura MC-450H-30-PC11 Multi Pallet CNC Machining Center, Mori Seiki MV-35 and MV-50 CNC VMC's, Complete Tool Room Department, Hardinge Lathe, Milling, Lathes, Keyence XM Series Handheld Probe CMM, Inspection Tools, Comparator, Lista Cabinets, Tooling, Hyster Forklift.
**** More Information Coming Soon *****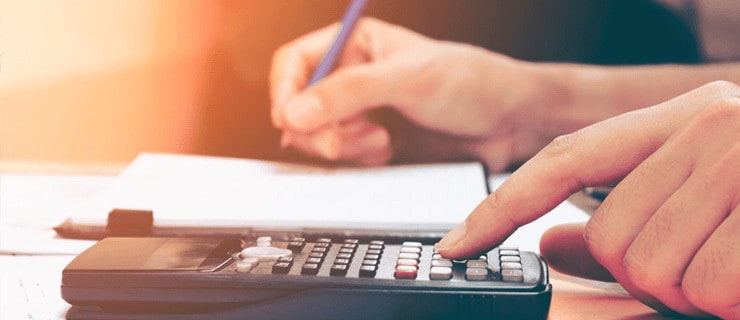 Have a Machine for Sale?
KD Capital is one of the largest stocking dealers of Plastic, CNC Machine Tool, and Fabrication Machinery. We are active cash buyers and will buy single machines or entire facilities.
Please click on the button below to submit your equipment information and one of our staff members will contact you with a cash offer right away!
Sell Your Machines
We Provide the Following Professional Services:
Machinery Sales
Machinery Purchasing
Remarketing
Appraisals
Auctions
Liquidations
Financing
Trade-Ins